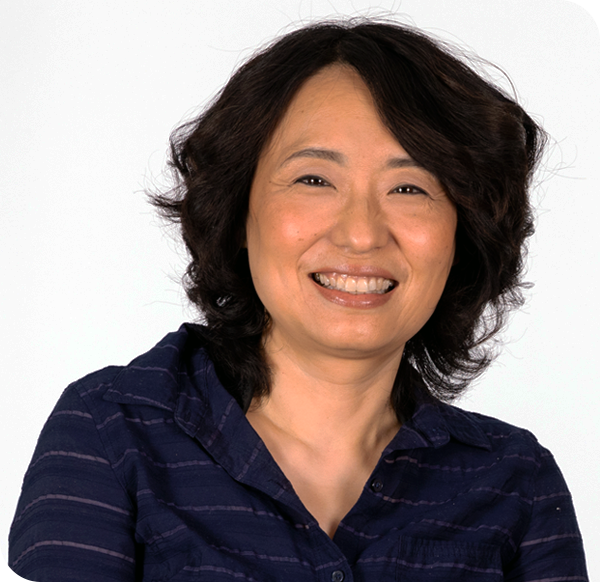 Chief Executive Officer
Co-Founder
Amy Kong
Amy Kong is Chief Executive Officer and Co-Founder of Bionova Scientific, where she has led the company through rapid growth and expansion from its early days as a start-up CRO to its current state as a full-service CDMO.
Prior to co-founding Bionova in 2014, Amy held several scientific roles at leading biopharmaceutical firms including Boehringer Ingelheim, Amgen and Abgenix. At Boehringer Ingelheim, Inc. and Amgen, Amy spent several years as a Senior Research Scientist where her responsibilities included managing the Upstream Process Development group, leading media development activities, process development and process characterization (including characterizing the production bioreactor unit operation for a commercial process), process transfer and process improvements.   In these roles, Amy prepared cell culture filings for the FDA QbD pilot program.  She also evaluated the impact of critical raw materials on the productivity and product quality for a commercial process, resulting in 30% improvement in titer and improved process consistency.
In a prior role at Abgenix, Amy specialized in commercial cell line development and vector performance improvement. She successfully developed high producing cell lines for production and an IND filing using a DHFR-amplified system and also worked intensively with several CHO host cell lines, including CHO-DG44, DUXB-11, and CHO-K1.  At Abgenix, Amy also developed protein expression vectors and evaluated them through small scale cell culture.  She successfully improved vector performance by optimizing the promoter, introns and other vector enhancing elements.
She started her career as a molecular biologist at Scios, Inc., where she focused on vector constructs, gene expression and cloning.
Amy has published several peer-reviewed scientific articles and is the inventor of record for a U.S. patent involving mediators of signal transduction.
Amy earned her M.S. in Chemistry at the University of Minnesota and her B.S. in Biology at Fudan University, Shanghai, China.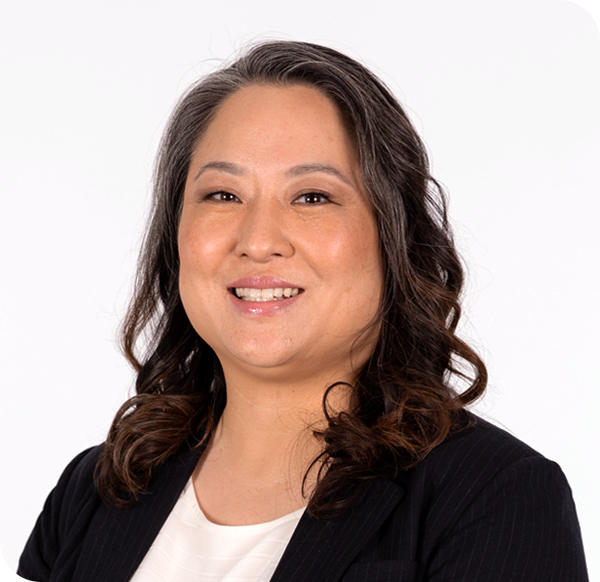 Chief Operating Officer
Co-Founder
Chung Chun
Chung Chun is Chief Operating Officer and Co-Founder of Bionova Scientific.
Prior to co-founding Bionova in 2014, Chung spent nearly 20 years in the biopharmaceutical industry, establishing an impressive track-record of delivering technical results and achieving business goals. Much of her pre-Bionova career was at Abgenix, Amgen and Boehringer Ingelheim.
Most recently, Chung was a Senior Manager at Boehringer Ingelheim overseeing process development, tech transfer, and GMP campaigns for BI's CDMO operations.
During her prior tenure at Abgenix (and later as part of Amgen), she was instrumental in the development and production of Vectibix®. For 10 years, she shepherded the product from the R&D stage, through IND and BLA filings, and into commercial GMP production.
Chung's technical experience and expertise focuses on clinical and commercial upstream process development, process characterization; cGMP facility design and buildout including stainless steel and single-use technologies; manufacturing operations including Tox, Phase I, II, III and commercial; clinical and regulatory affairs including IND & BLA filings; and commercial product audits including FDA, EMEA, KFDA, ANVISA, PMDA & CFIA.
Chung earned her B.A. in Molecular and Cell Biology at the University of California, Berkeley.
Rich Vaillant
Richard Vaillant has over 30 years of experience in the pharmaceutical and medical device sectors in the life sciences industry.
Prior to joining Bionova Scientific as Chief Financial Officer, Rich served as Director of Portfolio Company Financial Operations of Great Point Partners. Prior to Joining Great Point Partners he served as Chief Financial Officer of Vitalink Research, a Clinical Trial Services site management organization a former GPP II portfolio company.
Prior to Vitalink Research Mr. Vaillant served as the Chief Financial Officer of Cytovance Biologics (CDMO), a former GPP I portfolio company (7.4x return on invested capital). During his tenure at Cytovance (2011 -2016), revenues grew at a 45% CAGR. In prior roles, Rich served as Chief Financial Officer of Histogenics Corporation a tissue regeneration company and as Corporate Operations Controller of American Cystoscope Makers, Inc., a Urology, Endoscopy and Gynecology medical device manufacturing company. Previously, he spent over a decade at Boston Scientific Corporation, a multi-billion-dollar medical device manufacturer as Division Controller for two divisions (Meditech and Meadox).
Rich earned a B.S. in Accounting from Merrimack College and an M.S. in Accounting from Suffolk University.
Vice President
Protein Sciences
Ling-Ling Kang
Ling-Ling Kang is Vice President of Protein Sciences (Downstream, Formulation & Analytical Sciences) at Bionova Scientific and oversees the technical sectors in Bionova's analytical, downstream and formulation groups.
Ling-Ling is an accomplished protein scientist with over 30 years of experience in the biotechnology industry. She brings an extensive chemistry-based understanding to the development of protein therapeutics, protein purification processes, product quality assessment, and formulation stabilization strategies.
Prior to joining Bionova, Ling-Ling held technical positions at Applied Viromics, DURECT Corporation, iMEDD, Inc., Alza Corporation, and Scios, Inc.
Her areas of research have included elucidation of protein structure and biological function relation, peptide synthesis, E. Coli protein expression, and multi-discipline protein reactions and analyses.
Lingling earned her M.S. in Organic Chemistry at the University of Massachusetts at Amherst and her B.S. in Chemistry at National Chung-Hsin University in Taiwan.